Let's play a variety of activities in 3ac farm!!
Kiwi Fruit Country has a variety of activities (plays and experiences) that take advantage of the vast nature and many photogenic spots,
not only Japan's largest kiwi farm!!
How to enjoy is up to you! There are endless possibilities!
Have fun all day with your family and friends!
Facilities
If you have any questions, please contact us in advance Contact Form
Cashless payment

VISA

MASTERCARD

JCB

Only credit card payment is supported

Parking

Free (100 cars)

Access Infomation

Please contact us in advance for large vehicles

Pet friendly

YES

Since it is a large farm, please come with a lead

Smoking

YES

Please refrain from smoking outside the smoking area beside the reception / shop

Bring your own

Free to bring lunches and foods

Please take your trash and leftovers home

Toilet

Electronic toilet

Japanese-style toilet

Western-style toilet

Accessible Restroom

For Babies and Children

Nursing room

There is no daycare or rental baby stroller

English Speaking Staff

YES

If you are uneasy, please let us know your date and time of visit in advance
Reception / Shop
The building with a cute appearance is a reception and a shop.
When you enter the farm, here is an explanation of all-you-can-eat and notes.
We also sell takeaway kiwis, drinks and kiwi-related goods.
Please drop in on the way home! There is also a cafe space so you can relax!
You can also enter the farm with your pet! Because it is wide, please come with a lead!
Back to MAP
Nobi Nobi Squre
You can interact with animals as soon as you enter the farm from the reception / shop.
Cute rabbits and goats are welcome!!
There are rabbits, goats, sheep, miniature pigs, peonies, chabos, and aigamo ducks in the place!!
You can also experience feeding food such as vegetable sticks.
Back to MAP
Nakayoshi House
You can enjoy our proud BBQ that just bring yourself!
Leave everything you need for preparation and clean up, and don't worry if it rains because there is a plastic house.
You can also see how kiwi grows up close. Kiwi flowers can be seen from spring to summer (around May - June)!
Kiwi harvesting experience is also conducted in winter (November -).
Back to MAP
Kiwi Field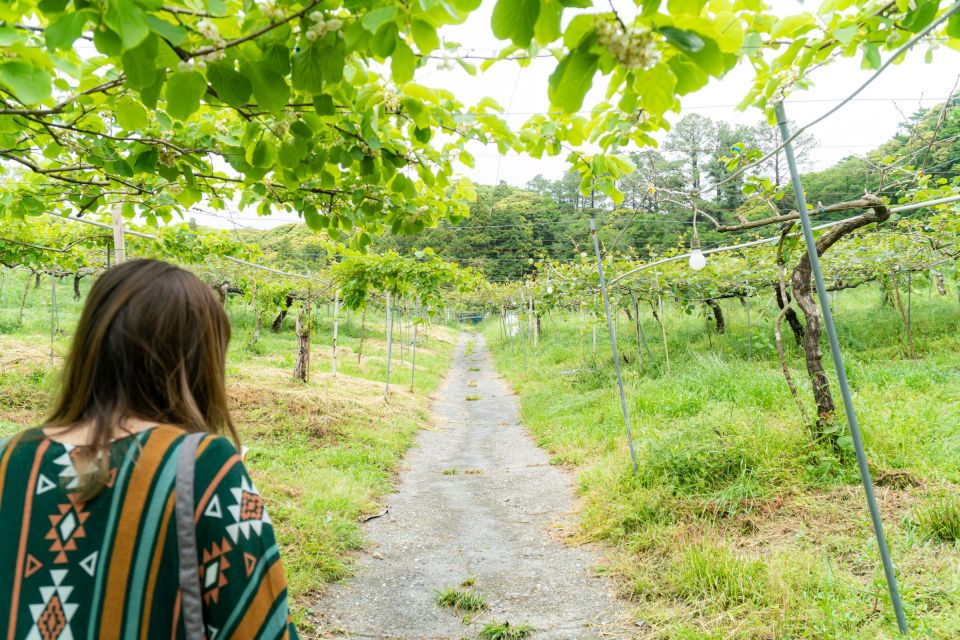 Kiwi fields spread out through Nakayoshi House!!
Kiwi harvesting experience is also conducted in winter (November -).
Back to MAP
Photo Spot of kiwi field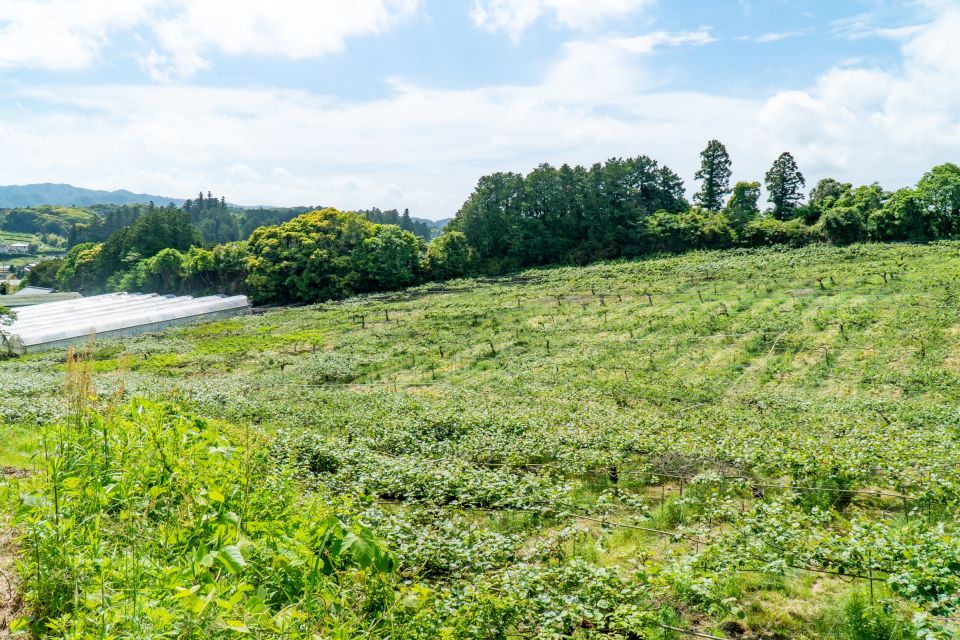 Superb view point overlooking Kiwi field!! You can feel great nature from a small hill.
Please come to experience the expanse beyond the picture.
Back to MAP
Hill of encounter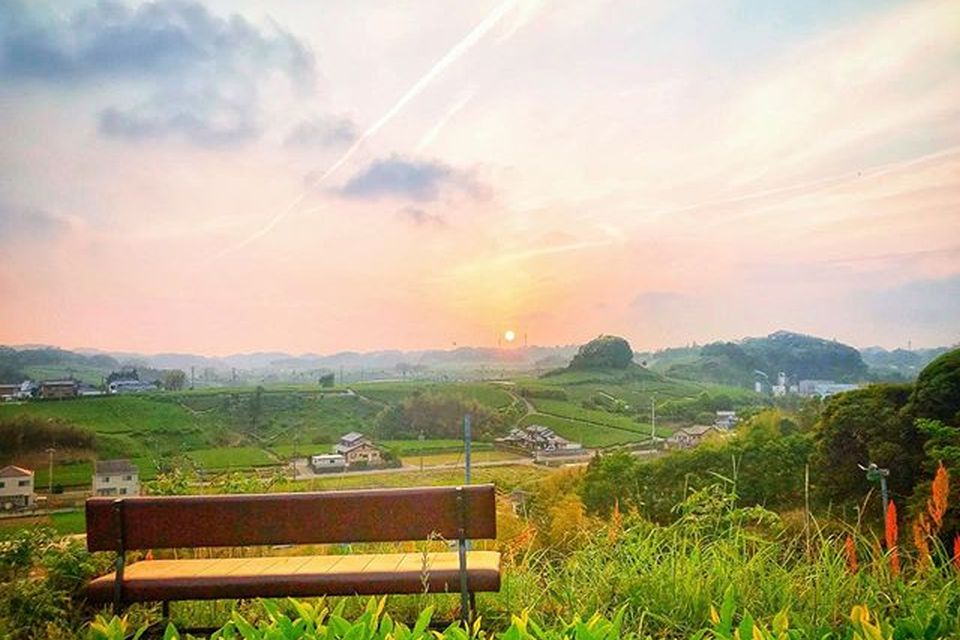 It is a superb view point of the Japanese green tea plantation spreading beyond the mountain and the sunset over it.
Back to MAP
Tree House
A tree house that everyone loves from children to adults!!
The journey to the tree house is fun like exploring!
Please enjoy the clothes that are easy to move because the foot is bad or the road is narrow.
Back to MAP